We used the power of print to help the "I Have A Dream" Foundation celebrate their 35th Anniversary at their annual "Spirit of the Dream" gala in NYC. The table & environmental signs were part of a larger multimedia historical timeline project. We dug through decades of news clippings and photos to tell the empowering story of how "I Have A Dream" began—when Eugene M. Lang addressed a Sixth Grade class in Harlem, promising them college tuition if they stayed in school—and has evolved into a National movement, serving nearly 18,000 "Dreamers." We were sure to incorporate a look towards the future, too, as "I Have A Dream" have an ambitious expansion plan underway, and there's still much work to do, with 51% of students in U.S. public schools living in poverty.
Signs: While entering and passing through the event space, visitors traveled chronologically through bright signs detailing important years and events in "I Have A Dream" Foundation history, from its inception in 1981, to the present, landmark 35th Anniversary year, and into the future with expansion plans outlined for 2020.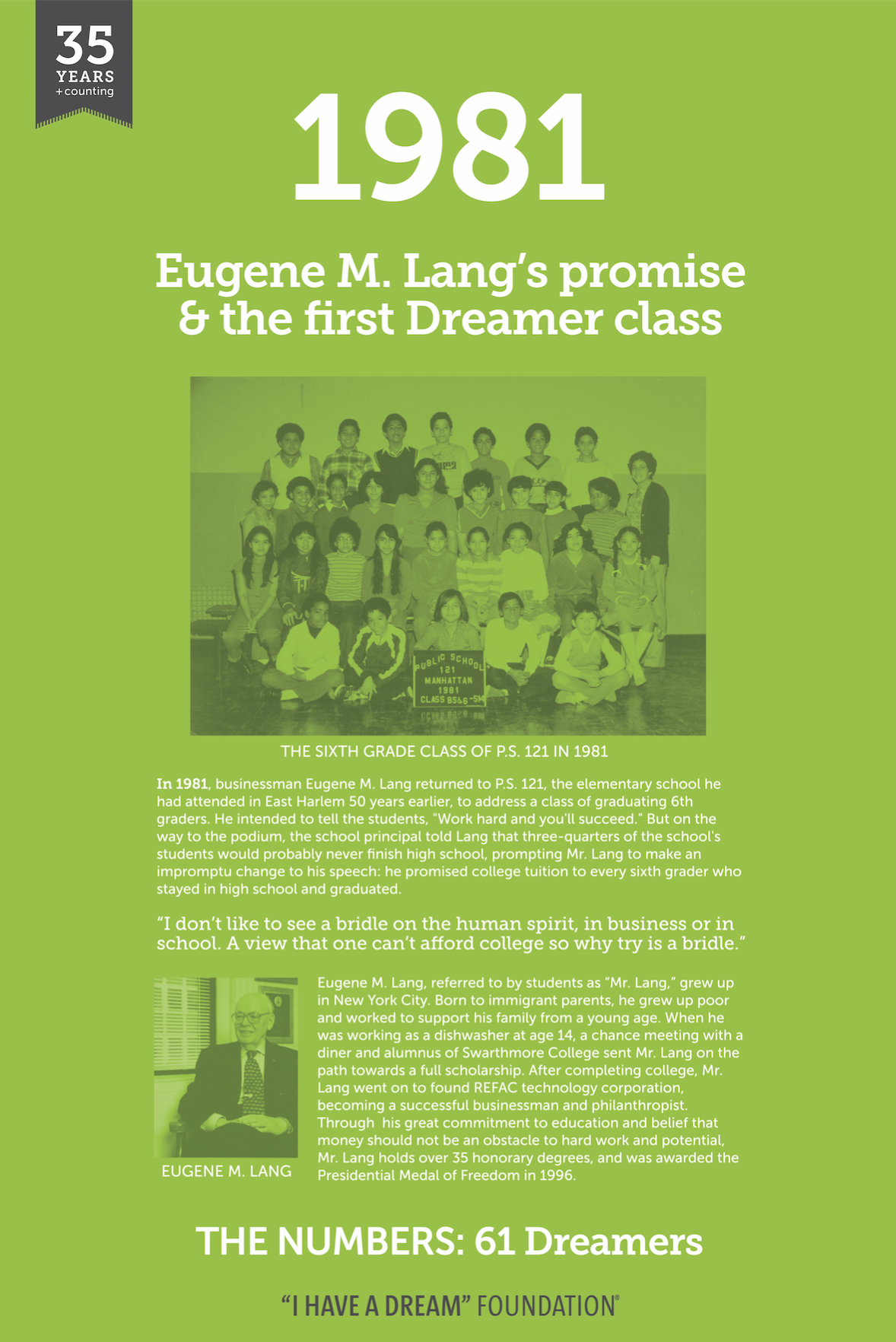 Tables: In keeping with the celebration of 35 years of history, table signs were named after years, starting in 1981. Each table sign features a photo or historical news clipping from that year. For years beyond 2016, we used photos of students ("Dreamers") who are expected to graduate college in that year, showing a future of promise and opportunity.